Restoration Contractors continue to adjust to the "new normal – at least for now." What does a viral pandemic mean to your community, your business, your bottom line? As we've been monitoring restoration-based forums and conversations online and listening to the concerns of our clients, we've noticed a few ways successful companies have reacted and reached out to their communities (and potential customers).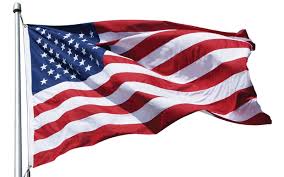 Engage With Your Community
Restoration business owners and technicians are engaging with their local communities in very strong and powerful ways – even on social media.
Post a personal video on Facebook about what your company is doing to respond, even if you aren't offering sanitizing services. Some companies explain how they are cleaning their equipment between each service visit, what PPE looks like, or just describing how it's affecting them. Everyone has a story, and as a member of your community, your story has value.
If your state is on non-essential business shutdown, post that you're still open and available to help.
Offer to answer questions people might have about facemasks, cleaning touchpoints, etc. You are most likely one of your community's experts on these issues because of your training in the restoration industry. Many local media outlets are searching for people like you who can explain some of the technical aspects to others. Call up your local news station, and see how you can get involved.
Support Your Community
If you aren't able to operate your business during a shutdown, you might consider donating any PPE you have in stock to local medical facilities.
Most restoration companies who do mold remediation or biohazard cleanup already have the equipment to clean and sanitize. Some leading voices from the IICRC and RIA suggested that restoration companies can offer to donate sanitation services to clean school and city buses, police vehicles or emergency medical transport.
Business owners need to stay reactive to their surroundings and the needs of their communities where their unique services and skills can most benefit others. Please take some time to consider how you might better engage with your neighbors during this time of upheaval. "We're all in this together."
Note from the Marketing Team at Virtual Vision: Prepare for Some Marketing Delays
Virtual Vision hasn't decreased its operations in the slightest – you need us more than ever! BUT, Google has. One of our contacts at Google called us personally last week to let us know that Google was shutting down support for Google Guarantee entirely and limiting functionality and support for Google My Business and Google Ads. Their support centers are in large, urban areas hit hard by the coronavirus, and they are unable to accommodate all of their team members from working remotely due to the level of security required for the info they access and collect.
We continue to monitor your online presence and marketing efforts constantly, but if adjustments are requested or we were in the middle of improvements, there may be a delay in those changes going live because of a lack of outside resources.